Cool and even cool: Mercedes-AMG G 63 and Porsche Cayenne Turbo.
The heroes of this confrontation are fast, expensive, seductive and coveted SUVs. In this case, the cars are so different that the only thing that connects them is the status they give to the owner. We find out whose status is cooler: Porsche Cayenne Turbo or Mercedes AMG G 63.
What do you need to know when choosing a used Cayenne Turbo and AMG G 63?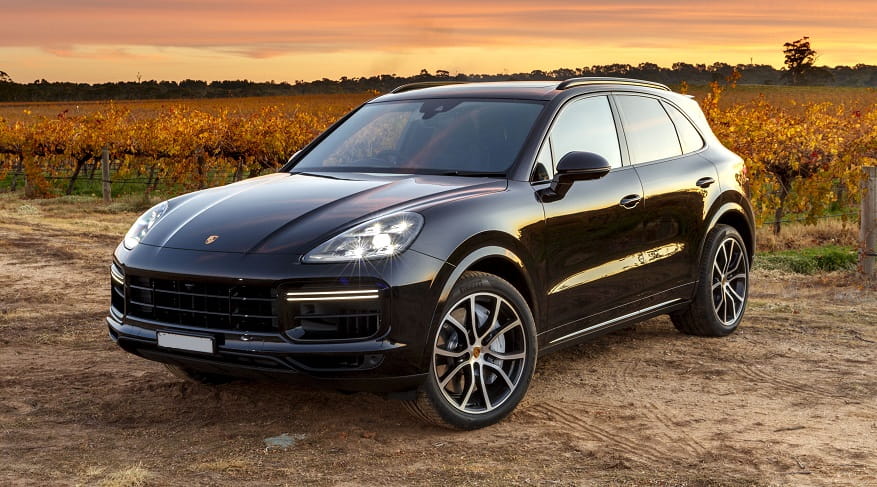 When you choose "Cayenne," you need to know two facts. One: Cayenne is one of the best SUVs in the world, a benchmark and a model for many brands. It accelerates faster than some sports sedans. Thus, the huge car is capable both to drive on a racing track, and to take out for hunting in the woods.
The second fact: Porsche Cayenne is an expensive car with cheap maintenance and repair. Due to the huge demand for the model, the market is filled with unoriginal parts, some of which are seven times cheaper than their relatives. But since the Cayenne had many versions and modifications, parts must be selected very carefully.
Chargeable AMG G 63 came on sale in 2007 with the W463 restyling.
When choosing the AMG G 63, you should remember that the car requires not only a lot of money, but also time to keep track of what may fail.
Cruise
On off-road, expensive cars are no longer accessories and attachments to their status. Here they show all their abilities! The G 63 with a frame, independent suspension and rear axle booster is a real all-terrain vehicle if you convert it into off-road rubber and put the body in a protective film. Clearance – 205-266 mm depending on the generation allows you to forget about the existence of borders and obstacles. The G 63 can even overcome fords up to 70 cm deep!
The Cayenne does not graze in front of off-road obstacles either. The air suspension of the modern Cayenne Turbo lifts the body from 190 to 225 mm above the ground, and the driver can select off-road mode from the menu. "The Cayenne is not afraid of rough roads and forest obstacles: it can be used at least for clubbing, fishing!
Body
Despite its premiumity, the Gelendwagen has gained fame as the most rotting Mercedes. A typical body problem is considered to be a silencer bracket, which breaks down due to corrosion on mileages approaching 100 thousand km. If it's not replaced, you'll have to change the silencer itself. And if you don't do that, the rust will go all over the exhaust system.
Also get ready for regular (every 60-80 thousand km) replacement of door hinges, which rust and rust. The windshield frame will be covered with rusty stains after a year of operation. In two years, the edges of the doors are already bubbling, and the paint tries to get off them.
On cars older than 10 years, the frame rots to such a state that it has to be changed.
The quality of Cayenne Turbo's Paint Paint Paint can't compare to the G63: the body is perfectly protected from corrosion. The paint can withstand chips, pebbles and scratches from branches. If the Cayenne hasn't been in a car accident with a damaged PKP, the paint will last for decades.
Inside

Salon Gelandewagen is an attempt to make an army car rich and expensive. And no matter how the designers work on the interior, the interior still remains army. The door handles are clattering, the dashboard is creaking. No matter how many colorful lighting and leather designers add, asceticism still protrudes outward.
The level of comfort and ergonomics in the Cayenne is not G 63: everything is in its place, there are no backlashes, creaks and crickets. Passengers are welcomed with stylish premium German design and quality finish.
The equipment of the cars is similar. For example, the latest generations of models are equipped with a hatch in the roof, leather, choice of driving modes, assistant lane maintenance, adaptive cruise, sign recognition system, built-in navigation.
Suspension
The army's past of the G 63 is also reflected in the suspension: its safety margin is designed for extreme operating conditions. It will not require frequent repairs, but every 80-90 thousand km it is recommended to inspect anthers, rubber bands, silent blocks, shock absorbers, etc.
The chassis is reliable not only because it is properly designed, but also because it is regularly maintained. Every 60 thousand km it is necessary to inspect front and rear uncut axles: to lubricate joints, change dust collectors, oil, gearbox bearings. It will be necessary to change springs of shock absorbers at least once in 100 thousand km, especially if the car is regularly stressed by all passengers.
Cayenne is a capable car, and its suspension is also designed for harsh conditions of use. The car is ready to drive frequently on primers and even to overcome light off-road, moreover, with comfort for the driver and passengers. Pneuma serves up to 150 thousand km, if it is regularly inspected and maintained.
The engine is
Charged second-generation W463 was equipped with 5.5-liter engines with an output of 544 hp. The third restyled W463 received 571 hp, and the new Helik was equipped with a four-liter engine with 585 hp. The consumption of such "brick" – from 17 liters to 100 km! Multiply this figure by your monthly mileage and calculate how much gasoline you need to fill the tank G 63.
German reliable motors are installed in the "Cayenne", which start to cause problems after 200 thousand kilometers. The first restyling 957 and the second restyling 958 Cayenne Turbo had a 4.8-liter heartbeat under the hood with an output of 500 hp. Later the same engine was accelerated to 520 hp.
Typical scourge of German engines is a gradual increase in oil consumption. Turbines live only about 70 thousand km, the cost of a new one – from Br30 thousand. Serviced "Cayenne" up to 100 thousand km – a gift of fate, after – roulette.
Who's cooler
Porsche Cayenne Turbo is chosen by those who want to emphasize the status and move in a comfortable car with modern technology. Fast and bright, it is suitable for those who enjoy driving in urban conditions. It has lower fuel consumption, weight and turning radius.
The AMG G 63 is designed to clearly demonstrate the "dashing state of mind". Inside, though expensive, but uncomfortable: doors close with a fridge screen, chairs more like stools with backs. Aerodynamics of AMG G 63 is like a brick: the car goes well only in a straight line, on any turns it is terribly sloping in all directions. But on off-road, the G 63 beats the opponent.